Programledare och Projektledare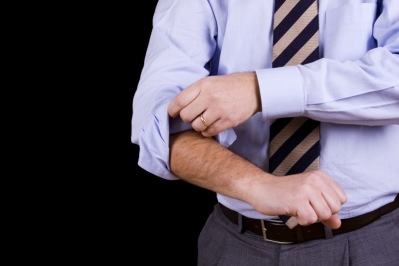 Gedigen erfarenhet av program och projektledning i många olika typer av projekt och program. Leverans, produkt och tjänste utveckling, förbättrings transformationer. etc.
De faktum att långt över 50% av alla olika projekt misslyckas gör att en ifrågasättande och måldriven projektledare är värd mer än guld!
Verksamhets och Affärskonsult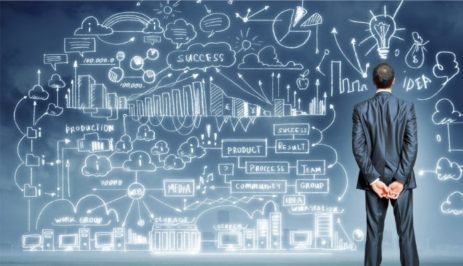 Lång erfarenhet av olika verksamhets förbättringar och etablering av nya verksamheter. Hela företag eller nya avdelningar. Djup insikt i samspelet mellan Strategi och Affärsmodells lagren hos ett företag.
Expert inom Business Model Innovation (BMG)
Process och affärs arkitektur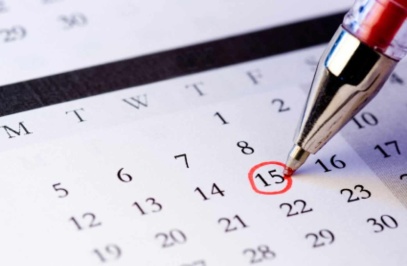 Utbildad i ASTRAKAN metoden och erfarenhetslärd inom Process området. Nya eller förbättrade processer är nödvändigt i alla etablerings och förändringsprojekt.
Djup kunskap i hur ett företags olika perspektiv nivåer, Strategi ner till Operativ, bildar "kopplingar" mellan interrogatives (Vem, Vad, etc).
2019-2020 Swedish public organisation
Specification, requirement management, production of purchase documentation and purchase process execution of a completely new Data center. Running and management of implementation, testing and deployment. Purchase of AV systems, indoor mobile systems, and other technical systems.

2018-2019 Major nordic telecom operator, Project management & coaching
Management of Implementation of new way to communicate with enterprise customers based on ITIL- Service Request. Phases and sprint planning were carried out and to establish management of Changes required in order to successfully sell, receive orders and set-up large customers in B2B business systems and processes.
I also coach and facilitated BMG workshops in other projects were Business model and Value Proposition was visualized and clarified, and most often, complemented.

2018 IT consultancy company, Business consultant
Stratiteq delivers IT solutions for Analytics, CRM and tailored made IT solutions.
My role was to support the Why and How question to customers by working with Business model workshops and business requirements discussions with customers. Enhancing planning of possible agile sprints to execute.

2017 High-Tech media solution company's, Project management & agile transformation
Large Dutch media company replacing Media Asset management system.
I managed to create trust and a proper delivery plan in a very complex situation. I also totally changed the way of working from waterfall approach to agile (scrum) way of developing and delivery. The sprint planning was exceptional complex.

2017 Digital Business Consultant, Large consultancy company
Development and delivery of digitalisation offerings. Giant leaps in internal efficiency and in adding value to existing products and services. Participation in large strategy internal project.
Result: New unit established with 6 consultants.

2016 Swedish health athority, CIO Office – Project manager, Enterprise architecture
Development and suggestion of an operational model which describe the authority. This to unify and create one map framework to share within the organization (Management, Business lines, IT, Supporting units) as well as with external stakeholders (suppliers, citizens, other authorities and organizations).

2014-2016 , Business Acceleration, E-Health, IoT in Healthcare – Project manager, Business architecture
I managed the start-up project and the business architecture development. As a project manager, I also managed the cost control and inter-action with the other areas of the company. As a business architect, I proposed the high level business process flow from marketing, sales, delivery, support and billing. Suggestion of sprint content. This including customer touchpoints and internal processes.

2014 eAgreement AB, CRM implementation – Project manager
With the organisation, I made documentation of existing sales process and smaller improvements. Requirements specification was created to start an RFQ process, evaluation and selection of suitable CRM system and supplier. Finally, implementation of CRM systems and a new sales process was carried out.

2014 Major nordic telecom operator, Enterprise E-Order, compliance to new legislation – Project manager
I defined and carried out a feasibility study for the introduction of an electronic order from the State, municipalities and county councils as well as the larger customers. Data collection, analysis and recommendation of business requirements. Interviews and workshops with internal resources as well as customers and partners.

2013-2014 Major nordic telecom operator, Enterprise – Program Agile Management
With the overall target and purpose, I defined and established a program with three sub projects. The KPIs included large cost savings in money and in time, as well as qualitative (interview measured) improvements in customer satisfaction. An agile approach was taken were possible (Although, Agile WoW was not sort of invented at this time). It was a broad number of stakeholders.
Progress reporting and communication was thereby particularly important.

2012-2013 Major nordic telecom operator, Enterprise Delivery – Program management
After long and intense discussion about project Purpose, target, definition of done and how to measure progress, I established a program with the coordination and management of all (five) subprojects within customer process support & after-sales service. Included was to measure effects of changes (KPI's) for two quarters.

2011-2012 Major nordic telecom operator – Project manager
Investigation and planning a new business case of starting MVNO IoT services in Brazil. Super complex business modell and specialy who does what. Partner stake holder management and regulatory issues of the business model was extreamly complex and diffucult to manage.

2010 International telecom supplier – Business investigator
MVNO investigation IoT and SMS service provider. My role was to investigate regulatory aspects and maturity in targeted countrys.

2010 Major nordic telecom operator, Wholesale – Project manager
Business Development, Organization move of roaming management transaction between inbound roaming (visitors) and outbound (customers visit) roaming.
I manage a change of business model were we moved parts of the roaming value proposition to whole sale business in Sweden.

2010 Consultancy company in Ostersund, CEO
Business development in a consulting firm with emphasis on sales process and ordering process. Coaching of management and the board of directors.

2008-2010 Major nordic telecom operator, PMO – Project manager & coach.
Running projects as Revenue assurance, roaming management, several new products and services. Run the first agile project in the company, It wasnt invented but we did about the same thing as scrum product development.
I also coached and helped some changes and improvments in PMO Way of working.
Employments
Merocom AB 2008-
Management Consultant
Stratiteq AB 2017-2018
Sr Business Consultant
IBM GBS 2006 – 2008
Partner, Telecommunication & Utility Industry
Tieto SE AB 2002 - 2006
Key Account Manager
Ericsson Global Services 2001 - 2002
Global Solution Manager
Maingate AB 1999 - 2001
Key Account Manager
HiQ AB 1998 - 1999
Management and ProjectManager
TeliaSonera AB 1996 - 1998
Product Manager
Unisource Mobile AB 1995 - 1996
License application Project Manager
Ericsson AB 1989 – 1995
Customer Project Manager /System engineer